Santa Claws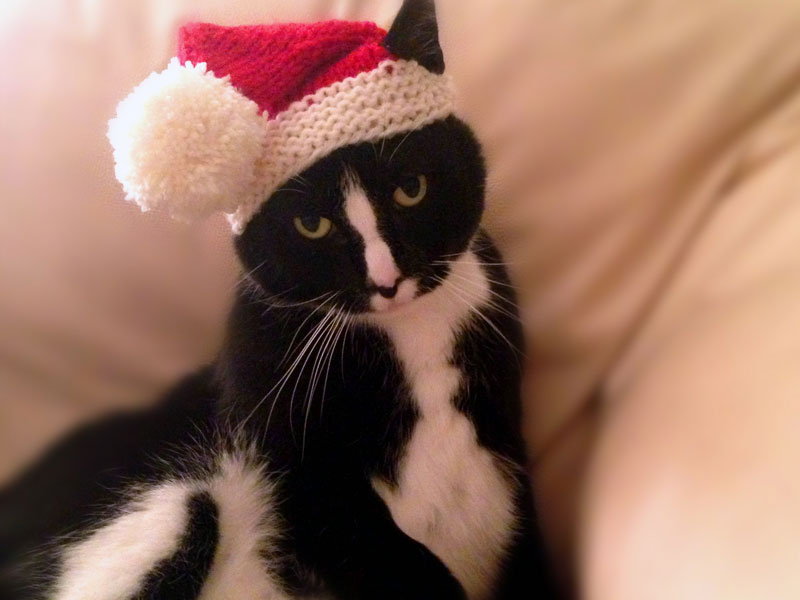 "Furry" Christmas everyone! I don't even know what to say except that I guess it was a matter of time before I started designing and knitting for the cat. I've always wanted to knit us matching hats but I think this is eccentric enough.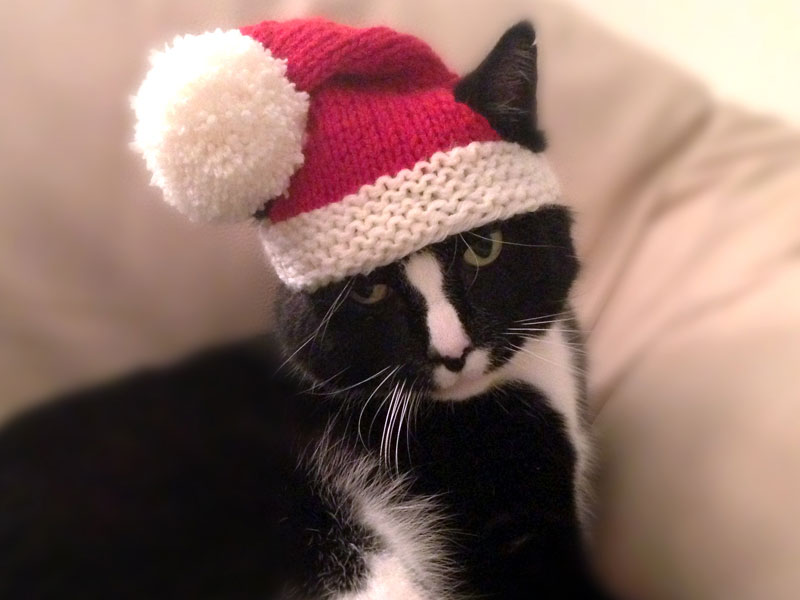 I used doubled Dale of Norway Baby Ull and size 8 needles. I don't have a figure on the WPI but I think it knits up like a DK or light worsted weight yarn. It took less than one ball of white and less than one ball of red.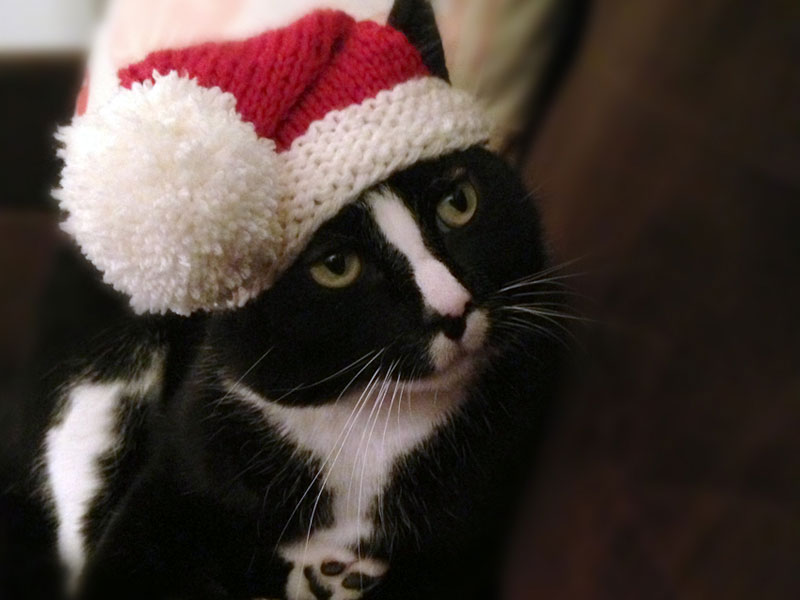 I don't remember EXACTLY how I knit this as I've become exceedingly poor at documenting things lately, but if you've ever knit a sweater or a vest, it's very similar. Knit a tube, split and work back and forth decreasing at the ends for the arm holes, re-join. FACE is a large male cat (14 lbs, nearly 2 feet long) so you may want to adjust the number of stitches as your pet's adorable head necessitates.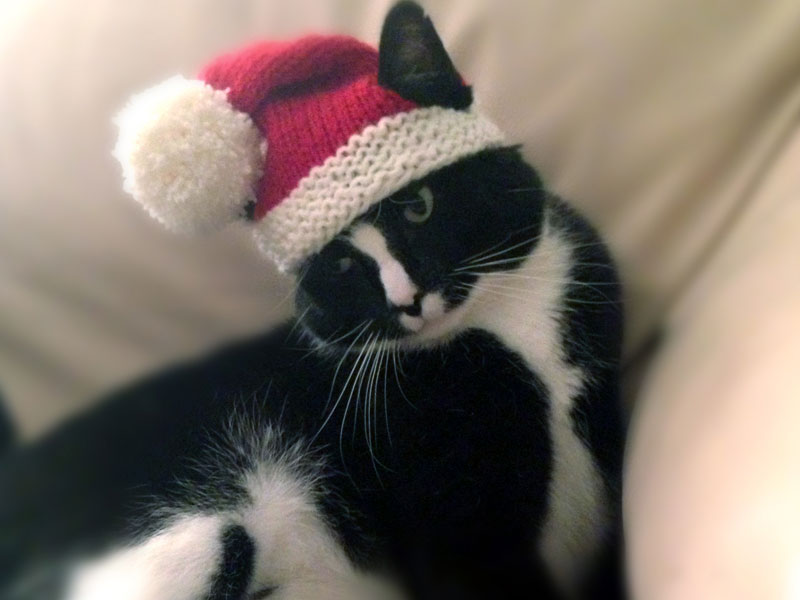 The pattern has also been published to Ravelry.
Cast on 40 stitches in CC (white?) and knit three rows of garter in the round (remember, garter in the round is knit one row, purl one row).
Before you start row 4, split your stitches onto two needles. Working back and forth:
Row 4: SSK, knit to two stitches before end of row, K2Tog
Row 5: Purl across
Complete these two rows once more. Switch to MC (I'm going to guess you chose red) and:
Row 8: Knit across
Row 9: Purl across
Row 10: SSK, knit to two stitches before end of row, K2Tog
Row 11: Purl across
Complete these four rows once more.
Complete rows 4-11 for the stitches on the other needle. You should have 24 stitches between the two needles but don't take my word for it.
Divide the stitches evenly between 3 needles; you'll be working in the round now. On the second needle, place a marker in between where the stitches of the flaps don't yet connect between the 12th and 13th stitch.
Row 16?: K2tog, knit to 2 stitches before marker, SSK, k2tog, knit to 2 stitches before end of row, SSK.
Row 17-18: Knit across.
Repeat these three rows until you have six stitches on your needle. Break yarn; thread through remaining live stitches with a tapestry needle and pull tight.
With CC, make a big-ass pom pom and sew it to the hat.
Weave in all ends and send me photos!