Urchin Beret Redux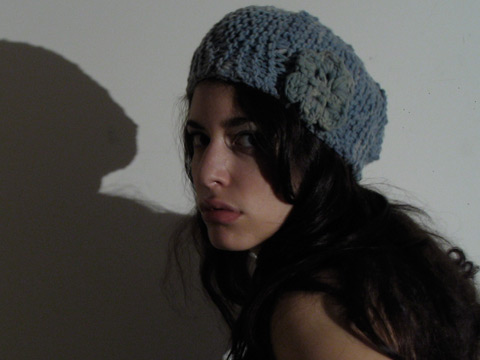 Ladies and gentlemen I redid the Urchin! It reminded me too much of my slouchy Foliage and I didn't want it to become too much of like a thing like, "Oh Chloe knit another slouchy hat (because she has gauge issues)." I just followed the pattern for the Medium size, no edits, no modifications. I keep forgetting that knits stretch so I always knit things all big and whatnot.
I single crocheted around the "brim" and it made a world of difference with how it fit on my head. I want to crochet around everything! Crochet hooks have more use than just picking your nose with them.
SPEAKING OF CROCHET HOOKS I also added this crocheted flower because, in a once in a lifetime occurrance, my mom and I agreed on something and that something was that this beret was missing something. Then the universe exploded. I made the flower out of the same yarn and then steeped it in hot, saturated, Wildberry Zinger tea with the intention of overdying it a little bit reddish, but instead it turned out this oxidized copper color, which I like. I didn't care what color it came out, just as long as it was different than the color of the beret.
These photos were taken in the dark to match my mood. Morrissey Morrissey. (Just kidding. They were taken in the dark because it's just too hot today.)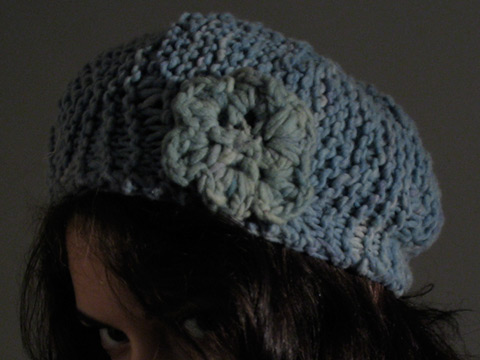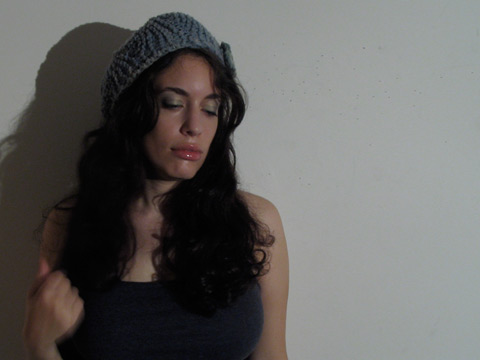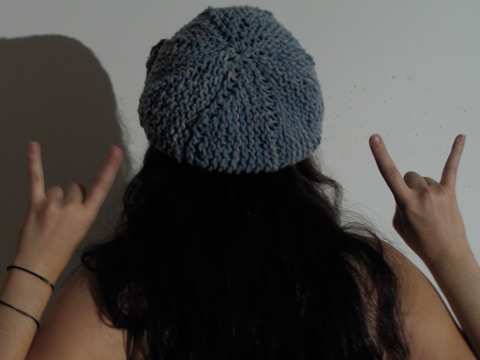 This is an homage to someone who rocks!