Toe-Up Jaywalkers.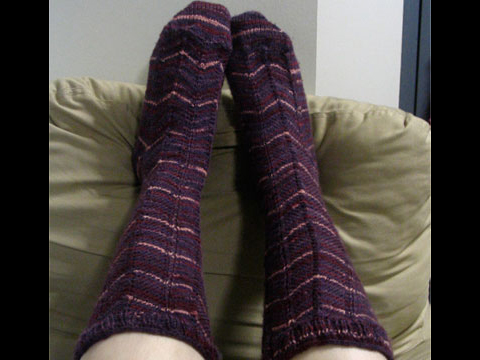 Hello I feel fine thank you. I am presenting toe-up Jaywalkers, which were fun to knit. I bought one 400-yd skein of yarn which I approximately wound in half and then used one of the balances in my chemistry laboratory to get it exactly 50/50. CHEMISTRY IS COOL.
I have narrow feet so I made the overall sock narrower and wasn't so aggressive with the heel flap. I threw in some calf increases toward the end and used up all the yarn. They're tall. They are very cute even though the yarn is a little bit itchy for my sensitive shins and ankles. I knit these socks mainly during P-Chem lab lecture and History of Performance Art. These are my first toe up socks and my second Jaywalkers, but these are also my first toe-up Jaywalkers and my first Jaywalkers that I didn't totally screw up.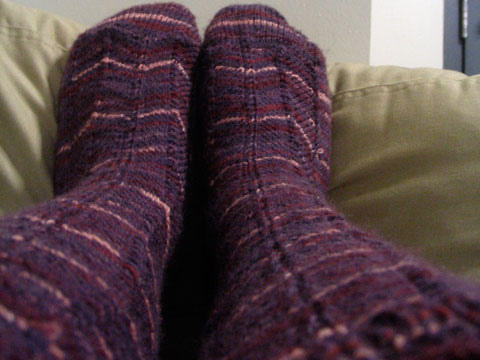 I haven't given up on the Swell hat. My itsy-bitsy roommate looked cute in it so I added 12 more rows of stockinette before the decreases so that it would fit her a little better. After that modification it fits even me now, even though it's a little tight where the stranding is, meaning my floats are too tight. Also, I still look stupid in it. I'm going to knit another one of these hats with modifications for a friend for the holidays.