Textured Shawl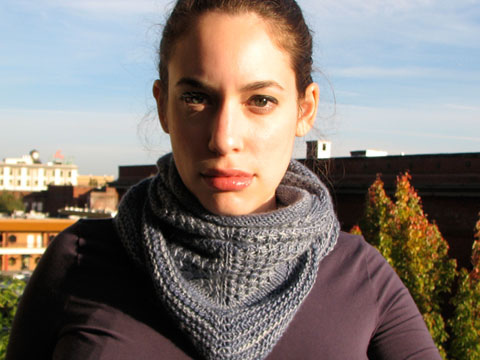 Hello! I knit a shawl for my good friend and pen pal Jodi! This shawl was actually knit twice. I used two skeins of Malabrigo from two different dye lots and because of the way the yarn is dyed, you can expect a big difference in dye lots and there was! So knitting one skein and switching to the next skein when I ran out was out of the question. Initially, I used the darker, more saturated skein for the textured part and the lighter, less saturated skein for the stockinette part but was unhappy; I think this is because the darker color recedes while the textured pattern pops and it was creating a conflict because the stockinette which was intended to recede was coming forward instead. It made a world of difference to appropriate the lighter yarn to the textured stitch and I am very happy with how it turned out. I spent a bit of time trying to find a pattern that would yield something versatile and utile but I also wanted to create an accessory that someone as fashionable as Jodi would want to wear.
Since I had only two skeins I knit until I ran out of yarn Part of why the pattern appealed to me was the big block (28 rows) of garter at the end but I only had enough for 17 rows so it's not as dramatic.
Here is me modeling this thing on my balcony with the sun directly in my eyes!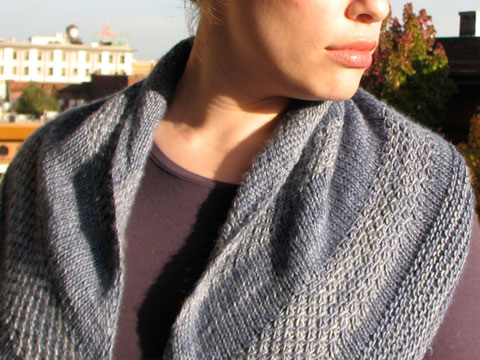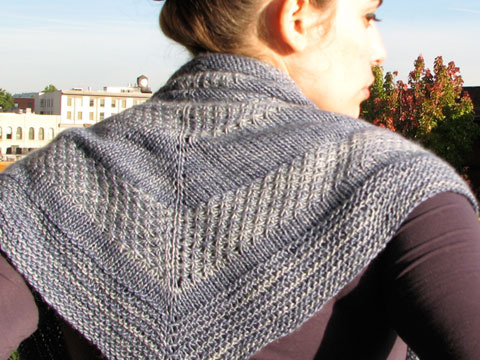 You can wear it traditionally like a shawl.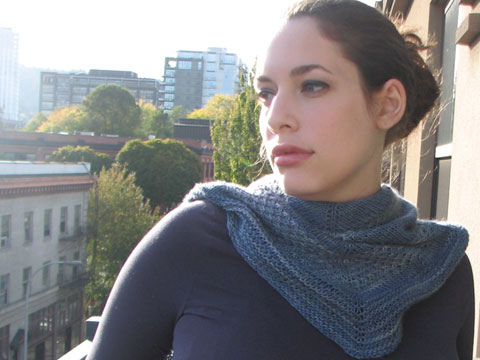 Or you can wear it like a bib!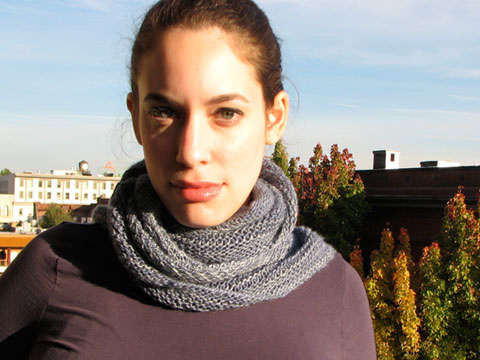 Or you can wrap it up and wear it like a scarf!