Old Coat, New Lining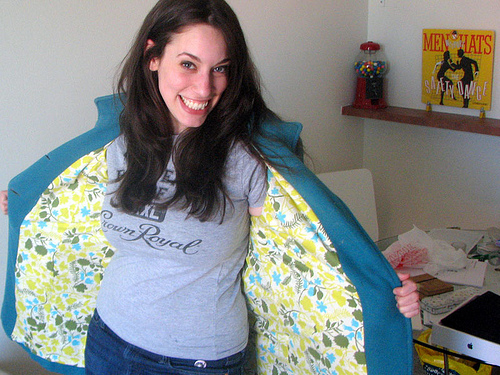 Oh hi. Just because I haven't posted anything all year doesn't mean I haven't been creative. And just because I haven't displayed any knitted objects doesn't mean I haven't been knitting. I knit an entire ill-fitting cardigan that I literally threw out, 1/2 a sock for a man, the cuff of a mitten that I decided I wanted to turn into an iPod cozy, and half an iPod cozy that I decided I didn't need. So I've been creative, but I haven't been very successful.
So here's a minor success I had at the end of February: I re-lined one of my winter coats (my other winter coat is very expensive, and won't ever need re-lining. This one was $15 on Craigslist). The first thing I did to this coat when I got it in 2008 was switch out the boring plastic buttons for some more interesting metal ones. And then two years later, I re-lined it.
You can see the old lining here, as a cat struggles with his Christmas costume.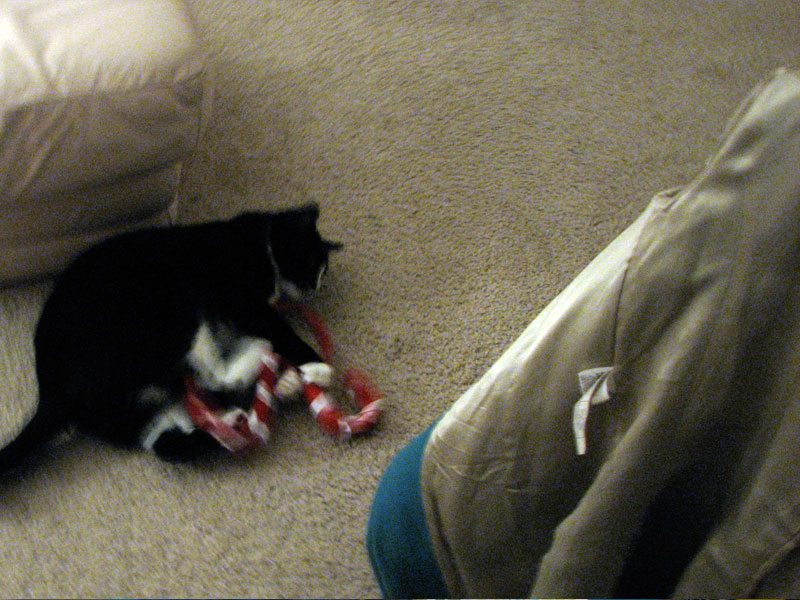 Unfortunately I don't have any pictures of the process because there isn't enough light to take photos by in Portland in February, but it went something like this:
Use a seam ripper and take out all the lining pieces individually
Reassemble them as they appear in the coat and number them so that you know what goes next to what (this one had eight or nine pieces, not including the sleeves.)
Iron them!
Trace them onto your new fabric, and remember that the direction of the fabric matters, so don't try to be economical with the fabric and trace your pieces every which way. Go in order, and make sure they're all oriented similarly.
Cut out your pieces and pin them to their templates to keep organized
Sew the sleeves first. Sew them into the damn coat.
Now sew the body. Sew it into the damn coat.
That was probably not helpful at all, but the process is very intuitive. The hardest part is sewing the bottom hem. If your stitches aren't even, there will be puckering. This is bad. Sorry I can't give you tips on how to sew awesomely. I'm only average at it. This coat…it has some puckering.
As for fabric choice, I almost chose a corduroy fabric that was so damn cute, but corduroy is a bad choice because it has a high coefficient of friction. It's better to choose like a nylon or something with synthetic character, so it's easy to slip in and out of. I chose 100% cotton for my fabric, and it's still a little grabby.
Immediately upon finishing this project I learned that my grandmother had died at a very young age and after being sick for a very long time. Hopefully you will have better luck if you ever decide to re-line your own coat.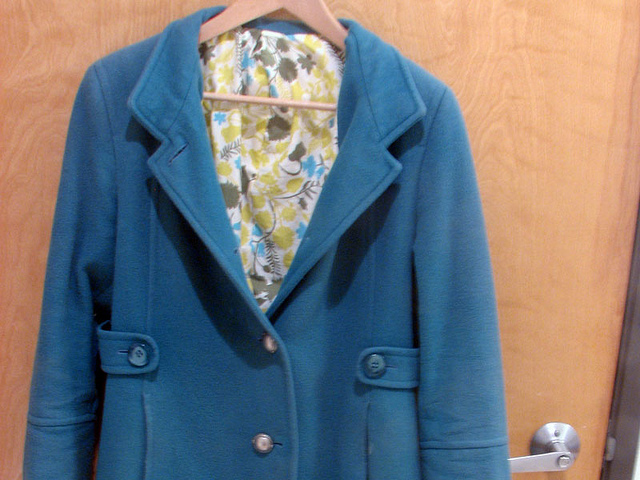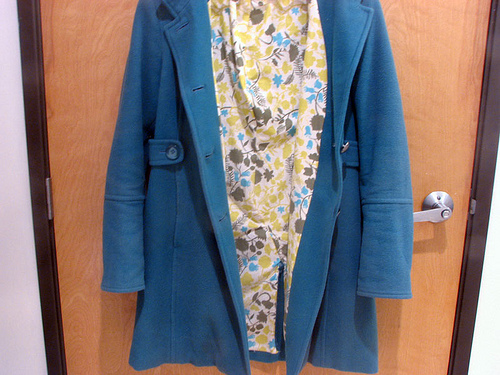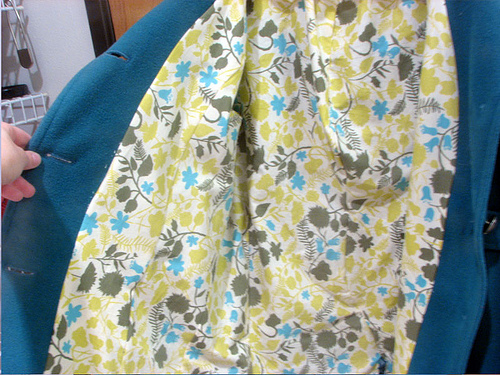 Seaming queen, young and mean only 25.